In this post I will provide you with instructions on how to install and activate your WordPress themes that you have bought from my shop
1. Download the theme file (.zip) . Un-zip the downloaded file  (if not, you can't upload to your blog and receive the message: "The package could not be installed. The theme is missing the style.css stylesheet.").
Login to your site admin page. go to Appearance -> Themes.You will see all the themes in your application. To add another one, simply click on the "Add New" button.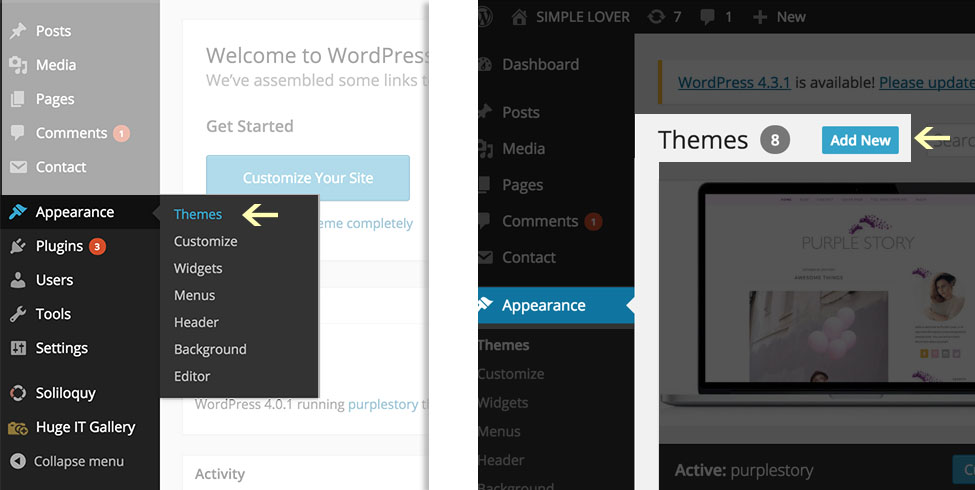 Here, you will click on "Upload Theme" Button and choose your downloaded Theme from your local hard drive.
After you choose the theme you want to use for your site, press the blue Install button.

Your WordPress application will download and install the theme for you. Simply click the Activate link and done